DENTURES DENTIST OVIEDO FL
Dreading wearing dentures? Don't, they can alter your life! Imagine being able to chew your food, smile without embarrassment, even speak properly. At Innovative Dental and Orthodontics we will help you achieve your dream.

Dentures can be used to replace a complete set of teeth are a partial set. They are a detachable replacement for missing teeth. When a person is missing all of his or her teeth full dentures are needed, however, if there are natural teeth that still remain, a partial denture can be used. They come in two forms primarily, conventional and immediate. Conventional dentures can be worn after all the teeth have been removed and the gums and bone have healed and are healthy. Immediate dentures are worn right away. They have been made ahead of time and can be worn right after the teeth have been removed. Immediate dentures require frequent adjustments because the bones and gums shrink during the healing process, however, they allow a person to have teeth to wear right away instead of having to wait for the conventional kind.
WHAT ARE DENTURES?
Dentures are a set of artificial teeth used when a patient has lost real teeth. Patients lose their teeth to a variety of reasons. including:
Dentures give better chewing abilities and greater aesthetic appeal by providing the illusion of natural teeth. What's more,
dentures can now be stabilized
with an implant procedure bringing more comfort and better chewing abilities to the denture wearer.
WE PROVIDE DENTURE RELINE
Why we use a LAB RELINE Instead of an In-Office Reline?
More durable
fabricated under high heat and pressure
Better fit
softer impression materials create a more accurate denture
Staying power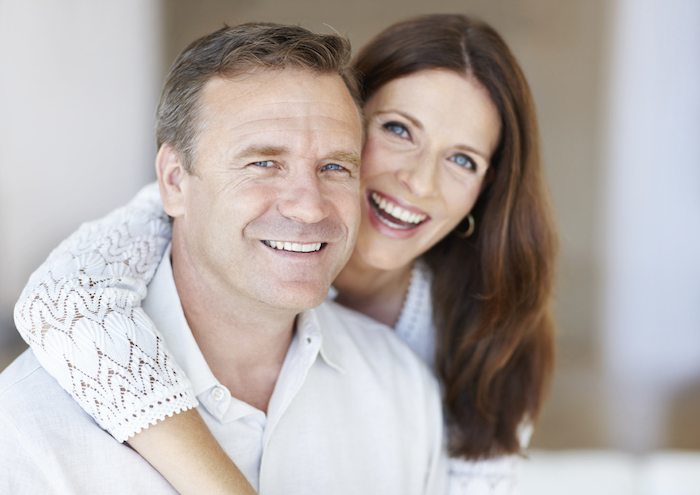 THE DENTURES PROCEDURE
there are several types of dentures available:
Removable partial dentures are for patients who are missing some but not all of their teeth.
Fixed partial dentures (also known as permanent bridges) are made from crowns that are fitted on the remaining natural teeth as well as synthetic materials that are sculpted to resemble teeth.
Complete dentures or full dentures are for patients who are missing all their upper or lower teeth.
THE PROCESS
There are several types of dentures available:
2.
Next, we use these impressions to create the final version of your dentures and have you try them on in order to make adjustments.
3.
After we make the necessary adjustments, you can start wearing your dentures regularly. They may feel uncomfortable and loose until your cheek muscles and tongue adjust.
You may produce more saliva and your mouth may be sore at first, but the discomfort diminishes over time wearing them. Eating may be a little uncomfortable at first however once your mouth adapts to them the discomfort will go away. Start with soft non-sticky foods until you get used to eating while wearing the dentures. Avoid chewing gum altogether, and be careful with hard foods with bones and shellfish.
COMPLETE DENTURES
Conventional dentures can be worn after the teeth have been removed for at least 8-12 weeks, giving the gums and bone time to heal. We make immediate dentures in advance, so you can actually wear them instantly. There are pros and cons to both, however. Conventional dentures require a waiting period where you must go without teeth in order for the gums and the bone to heal, but with immediate dentures, you can wear them right away. It may need many adjustments because the gums and the bone will shrink during the healing process.
Dental implants offer a way to keep dentures in place and allow you to go about your daily life with confidence. The use of dental implants to stabilize dentures has proven to be successful for many people.
PARTIAL DENTURES
Partial dentures are removable and can be worn when there are still natural teeth present in either or both the upper and lower jaw. You can now replace your missing teeth with flesh colored base and artificial teeth. The fixed bridge attaches crowns to the teeth on each side of the missing teeth as an anchor, and artificial teeth replace the missing teeth. The denture prevents the rest of the natural teeth from shifting and changing position. A partial denture can have internal attachments or clasps to attach to the crowns on either side of the missing teeth.

Dentures are a removable solution for missing teeth. Patients use them to replace both an entire set of teeth or just a partial set. Complete dentures can be conventional, requiring a waiting period, or immediate. There are pros and cons to both. Partial dentures effectively replace missing teeth and prevent the other natural teeth from moving and shifting. They can come with internal attachments or clasps that attach to the crowns that sit on each side of the missing teeth. Dentures may take a few weeks to get used to when you first start wearing them but the cheek muscles and your tongue eventually adjust. It's best to eat soft foods when you first start wearing them to give yourself time to get used to the way they feel.
Contact us
today to schedule an appointment if you are considering dentures.
Don't hesitate to
contact us
to discuss any aspect of your dental health – we don't charge for giving advice!